With summer well underway, many parents are regularly setting up lawn chairs or sitting in bleachers to root for their child's big hit, catch or goal.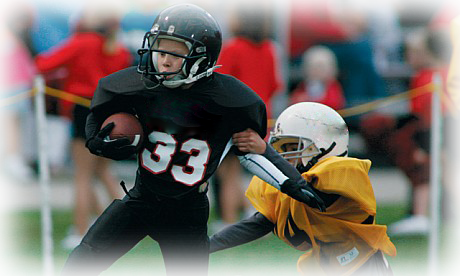 Unfortunately along with the fun and health benefits of youth sports, injuries can occur. According to Safe Kids USA, a network of organizations working to prevent unintentional childhood injury, 3.5 million children, age 14 years and younger, receive medical treatment for sports injuries each year. And high school-aged athletes account for approximately 2 million injuries, 500,000 doctor visits and 30,000 hospitalizations annually, according to a 2006 Centers for Disease Control and Prevention (CDC).
Injuries happen for a number of reasons, but the ones that are preventable are the most maddening. Many young athletes go into practices and games without the appropriate protection. Properly fitting, high quality pads, helmets, mouthguards and other protective gear are critical for preventing injury as well as aiding performance.
Don't let a preventable injury keep your youth athlete out of the game. Take action now and make sure your son or daughter doesn't practice or play with worn-out pads, a wobbly helmet or a chewed up mouthguard.